Combining the fascinating reality of the "real"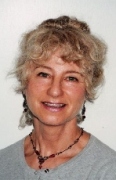 I have sketched and painted my entire life. I got in trouble in elementary school for drawing on my blotter during class! As a teenager, I won an award in high school, and again later as a young adult, when I studied at the Montreal Museum of Art. My art was then put on hold because I then chose a career as a clinical psychologist, and raised three children.
Here are my most recent prints.
Wind in my hair
11"x14" ink and watercolor
Just daydreaming
11"x14" ink and acrylic
With Pink Throw
11"x14" ink and acrylic
The Eccentric
11"x14" ink and watercolor